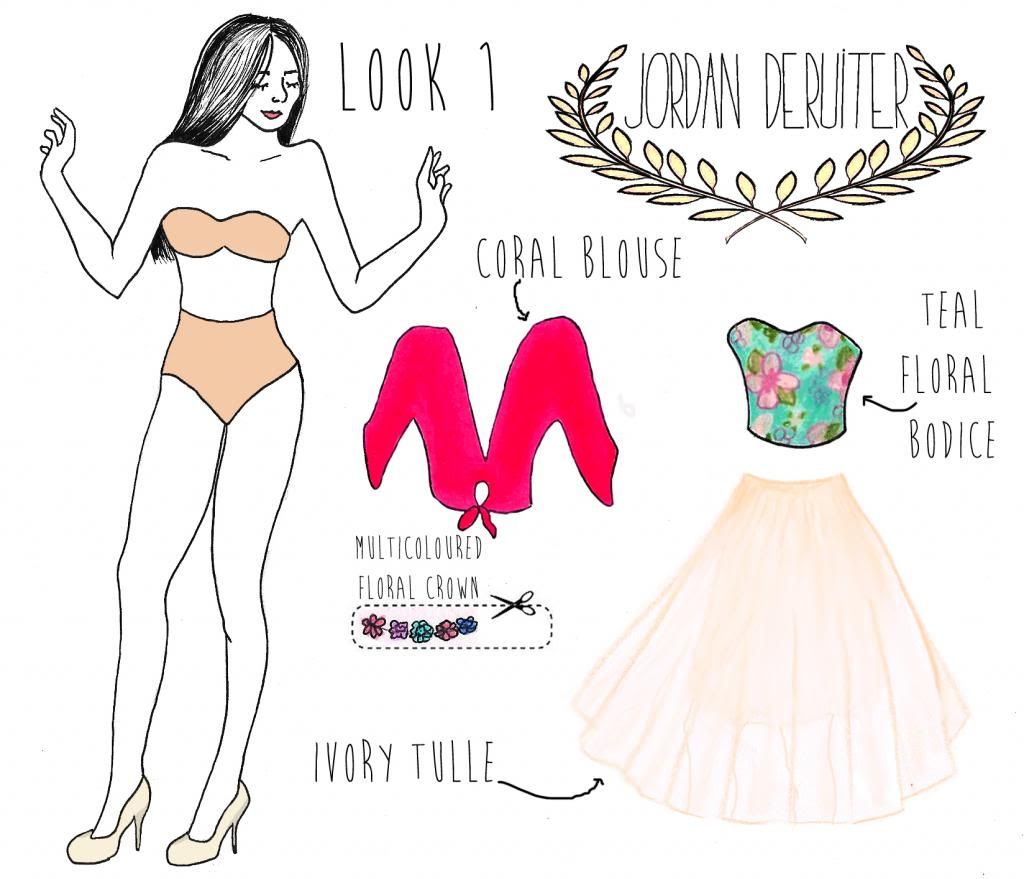 With Spring coming soon I've not hesitated to try on as many pretty floral things as possible. I've been (luckily) working with Jordan De Ruiter a lot lately in terms of collaboration and shooting.
So many talented designers here in Canada!
Above are two *preview photos* from a shoot we did on Monday shot by Megan Breukelman and the Paper doll project which I was extremely happy to work on ( the photo above is just the first workings of the project, final drafts are already done and printed! ).
Floral skirts and tulle. What else in the world is there?
In the meantime, I've been carrying around an attitude of a disgruntled mermaid,
I think she might be familiar to you all...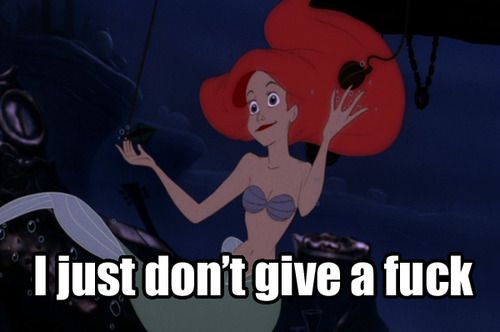 Thus, drawings are made.
Also, please forgive me for the complete chaos in which this post is delivered.
I seem to have no clear idea of what I am doing, ever.
I should be fired or something.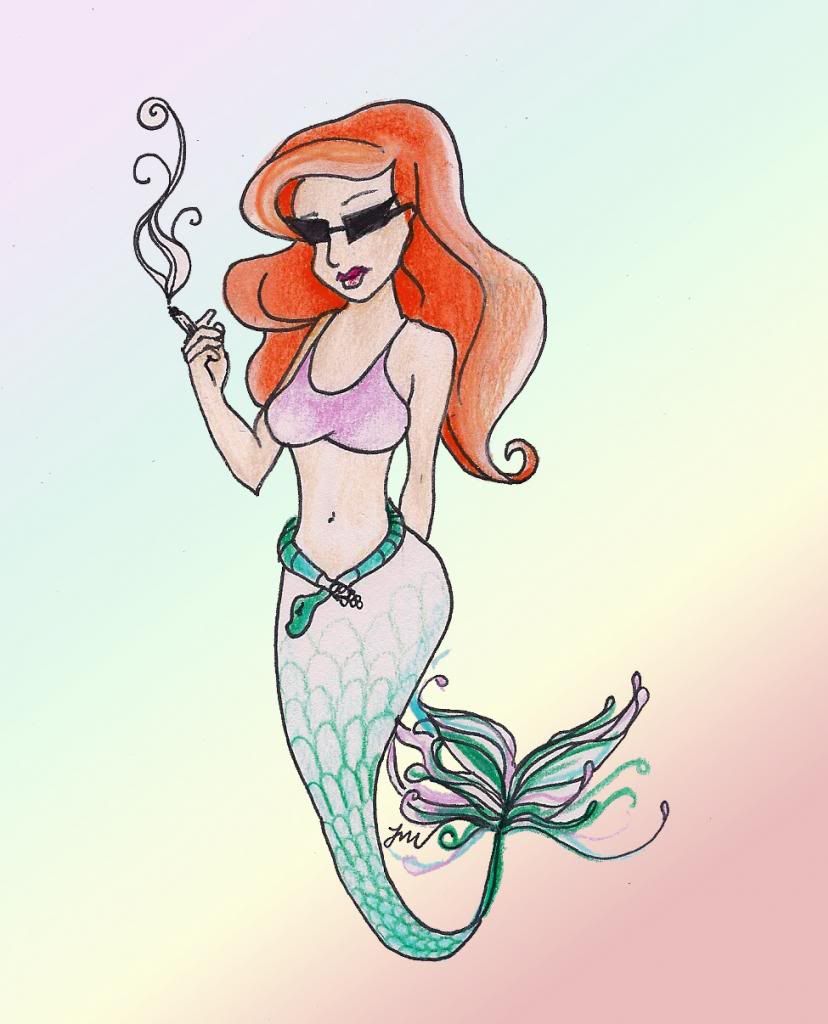 Currently, Stan Getz is playin' in the background and I really couldn't be more content.
As a kid,
I always imagined a boy would see me and all his senses would set on fire.
That was love.

#CHAOS
- jm !